PRODUCTS
ART PRINTS
Junko's art prints are available at the stores below.
Click on the banners/images to visit them!

GALLERY NUCLEUS has many giclee art prints of Junko's paintings.
(The site may take a little while to load)

HAUS MAUS has limited edition silkscreen art prints by Junko. More to be created in the future!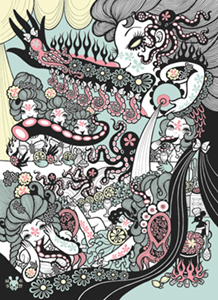 Gosh! Comics in UK currently has a limited edition 30th anniversary art print, Octopus Salad!